Barvin Starts Stella and Braes Development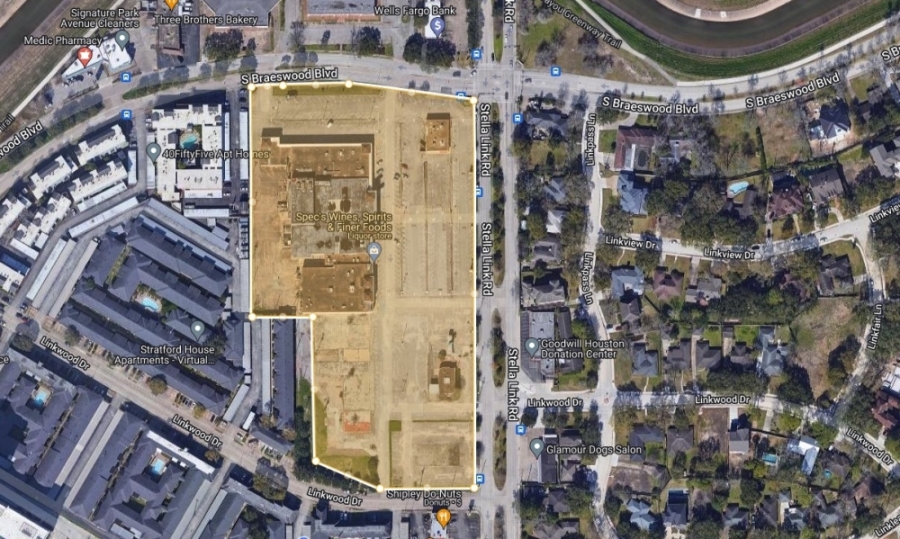 Barvin bringing mixed-use development to former Sellers Bros. site in Braes Heights
Houston, Texas – Barvin, a Houston-based real estate investment and service company, announced April 20 plans for a new 10-acre mixed-use development at the corner of Stella Link Road and South Braeswood Boulevard in Braes Heights.

Named Stella & Braes, the project is the first mixed-use development to be tackled by Barvin, according to an April 20 press release. The company operates several multifamily properties in Houston, including Heights at Woodland Park and Memorial Towers Apartments.

Plans for the site include Class A multifamily space and retail elements focused on specialty food and beverage, according to the release. Demolition began over the April 16 weekend on a building at the site that formerly housed a Sellers Bros. grocery store.

Construction is expected to begin in the fall on a 310-unit apartment community, which could open in the summer of 2024. The community will feature studio, one-bedroom, two-bedroom and three-bedroom units ranging in size from 600-1,500 square feet.

Construction is set to begin in 2023 on 25,000 square feet of dining and retail space across several standalone buildings that will wrap around public plazas and expansive green spaces, according to the release.

The final phase of the project—which includes another multifamily development with roughly 350 units—will begin as early as the spring of 2024 and wrap up in the spring of 2026.

Barvin purchased the site in 2019, according to the release. In a statement, President and CEO Eric Barvin said the vision is to create a multifamily and retail community that serves as a "living room" for the greater Braes Heights area.

"I'm thrilled to bring new energy and life into an area that has been so important to my upbringing and now my own family's day-to-day life," he said. "As Braes Heights residents, we look forward to continuing to contribute to our own backyard for years to come, and we're confident Stella & Braes will do just that, becoming a true community space."

Demolition is expected to finish this week, officials said. GFF served as the architect for the project, and Brownstone will serve as the general contractor.